The ease of USSD codes use, and adaptability of these codes make them suitable for applications ranging from accessing self-help menus offered by mobile careers to processing quick loans.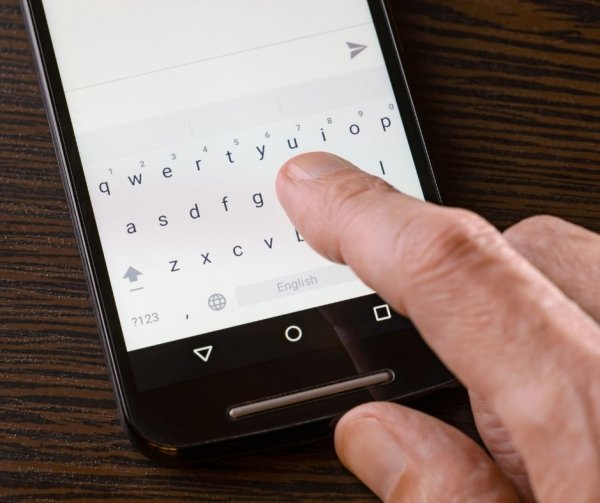 USSD is short for Unstructured Supplementary Service Data. It is part of a group of simple code combinations known as Man Machine Interface (MMI) codes.
Most USSD codes begin with an Asterix symbol (*) and end with a Hashtag symbol (#). The space between the symbols is usually filled with a string of numbers. Every service provider using USSD codes has a unique combination that enables its customers to access specific services.
Since its introduction by eTranzact in 2003, USSD has played an increasingly important role in the Nigerian financial services industry. Today, processing instant loans with USSD in Nigeria is arguably the easiest way to secure credit facilities.
What are the Applications of USSD in Banking
As in other African countries, USSD is a practical solution to the lack of reliable internet service for remote banking. The technology behind USSD does not require internet connectivity. It functions just as well with the everyday 2G cellular network.
USSD technology allows cell phone users to access multiple services with a minimum of fuss. It's difficult to find a mobile phone user who has no experience using a form of the USSD code. The ease of use, and adaptability of these codes make them suitable for applications ranging from accessing self-help menus offered by mobile careers to processing quick loans.
The banking sector of the Nigerian economy has benefited enormously from the use of USSD. According to Central Bank statistics, N1.63 trillion was transferred using the technology in the last quarter of 2020 alone.
Currently, USSD is the most reliable form of remote banking in terms of reach. Some qualities responsible for propelling it to this status include its low cost, instant interactivity and adaptability to both legacy and novel devices. You only need a 2G network to use USSD. And, according to a 2018 report by the Nigerian Communications Commission (NCC), the 2G telecommunication network is the most pervasive technology in Nigeria.
Thanks to these factors, financial service providers can safely access most of the country. USSD for loans is one of the many ways this technology is applied.
Advantages of USSD Loan Codes
Before the advent of USSD loan services, acquiring loans in Nigeria was a herculean task. Borrowers had to be physically present in the offices of loan providers. There was a series of documentation necessary. And, the use of collateral was mandatory.
The stiff procedure made it difficult for most people below the wealthy income class to obtain a loan. This was especially the case if you were not a civil servant.
Today, the requirements for most small-scale loans are no longer draconian. Quick loans are now obtainable through the use of USSD loan codes. A development that not only makes the process faster but increases accessto to credit for small and medium scale enterprises.
How To Borrow Money With USSD
USSD loans are available to most Nigerians. The steps required to access a USSD loan service are straightforward.
Once the designated code for your chosen loan provider is entered, you will be provided with a self-help menu that is easy to navigate. Some loan providers will require you to input a few personal information which may include:
Your Legal Name
Your Bank Verification Number (BVN)
A physical address
Your National Identity Number (NIN)
A Bank account Number where the loan amount will be deposited
USSD loan codes are functional round the clock and do not need internet service. Unless you opt for a USSD loan provided by a Nigerian bank, there are no costs associated with USSD transactions. On the other hand, the CBN rate for all USSD bank transactions is 6.98 naira.
The table below shows some accredited lenders and the USSD loan codes they use.
Conventional Banking Platforms- USSD Code Used
Unity Bank Loan Code
*7799#
UBA Loan Code
*919#
Access Bank Payday Loan
*901*11#
Zenith Bank Loan
*966#
FCMB
*329#
GTBank Soft Loan (QuickCredit)
*737*51*51#
First Bank First Advance
*894*11# or *894#
Ecobank Xpress
*326#
ALAT Loan By Wema Bank
*945*100
Interswitch
*322#
MicroFinance Platforms - USSD Code Used
AB Microfinance Bank
*389*755#
Accion Microfinance Bank
*572*6#
Mobile Network Platforms - USSD Code Used
Airtel Quick Cash
*561#
MTN Cash
*606*4#
Etisalat
*561#
Glo Cash
*322*1*04225701*Amount#
Other Lending Platform - USSD Code for Loans
Trader Moni
*540#
Paylater USSD Code
*1303#
Payattitude
*569#
Migo Loango Loan
*561#
Paga
*242#
Kwikcash
*561#
Fairmoney Loan
*322*2#
Carbon Loan
*1303#
Aledin Nano
*903#
Types of Loans Offered through USSD Codes
A shared characteristic of USSD loans is that they all do not require the use of collateral. Loan providers instead depend on the use of Bank Verification Numbers, National Identity Cards, and credit history to offer loans. In most cases, these loans range from 5,000 to 500,000 naira.
Most of the loans serviced through USSD loan codes in Nigeria are in the form of payday loans and personal loans. Both loan types have their peculiarities and are usually accessible to anyone that meets the lender's specific requirements.
The Cost of USSD loans
The interest rates on USSD loans are slightly higher than those on conventional bank loans. Lenders set interest rates based on perceived risks associated with a particular loan. The interest rates set by most lenders fall between 5% to 35%.
USSD loan providers appreciate the fact that loans offered through these means come with a higher risk than those offered through traditional channels. In most cases, lenders don't have any collateral or guarantor to fall back to in the event of a default.
There are no hidden fees associated with USSD loans provided by CBN-approved lenders. As a borrower, it is your duty to properly research the best USSD loan provider for your situation.
Conclusion
The introduction of USSD loan codes into the Nigerian financial services sector has been instrumental in improving financial inclusion across the country. Thanks to this technology, more people have access to life-changing credit facilities.
Small and medium-scale business owners that found it difficult to secure loans due to the lack of guarantors or collateral can now easily do so. USSD loans are instant and secure.
FAQs on Using USSD Codes for Loans
Is USSD a safe way to apply for loans?
USSD is a safe means of accessing loans in Nigeria. The use of USSD for processing financial services is regulated by the Central Bank of Nigeria by an act of parliament.
The codes dialled through USSD are not automatically saved on your mobile device. No one can access your personal information as a result of theft. Each loan provider also possesses a special set of codes to allow for individuality and reduce the risk of fraud-related financial crimes.
Aside from your loan provider and mobile network, the USSD codes you enter are not accessible to any other third parties.
How long does it take for loans to be approved?
All USSD loans are instant loans that are credited within a few minutes of a successful application.
Compared to conventional loans that may take months to process, USSD loans are an ideal means of quickly acquiring credit wherever and whenever you like.
What's the penalty for defaulting on loans?
Every USSD loan provider has its preferred method for addressing defaulters. By law, loan providers are mandated to supply the data of a defaulter to the National Credit Bureau. This diminishes the chances of a defaulter acquiring further financial grants and loans from other lenders (including government parastatals).
CBN also permits USSD loan providers to use a customer's BVN and automatically withdraw funds from any of the bank accounts owned by a defaulter. Defaulters will also have to pay higher interest rates.
How can I protect myself from scammers?
Most loan providers share helpful guides you can use to protect yourself from scams. Some lenders like Access Bank PLC use advanced USSD security protocols to protect their customer's information.
Contact your USSD loan provider for the special code required to close or freeze your account whenever you notice suspicious activity.

USSD codes for loans in Nigeria
:
4.2

/5 from

11

votes